Core Authentic Values Workshop
Jul 04, 2023
Happy 4th of July!
It's time to SPARKLE
⚡️ Spark your Potential
Find your Spark with your Core Authentic Values Workshop.
Whether it's in your playing, teaching, or another career, Spark Practice is there to support you as much or as little as you need in the moment.
Come to the Core Authentic Values workshop to check in with your driving forces, understand your unique strengths, and leave inspired with a little more SPARK in your life!
Sign up here:
@sparkpractice is the place to come spark your imagination, your voice, your mental and performance skills, your deep listening, to find your own flow, and to bring it all together with nurturing self-talk.
SPARK Practice is the Intentional Practice System for Healthy Musical Excellence, with as much or as little support as you need to Spark your Potential in your playing, your career, and beyond.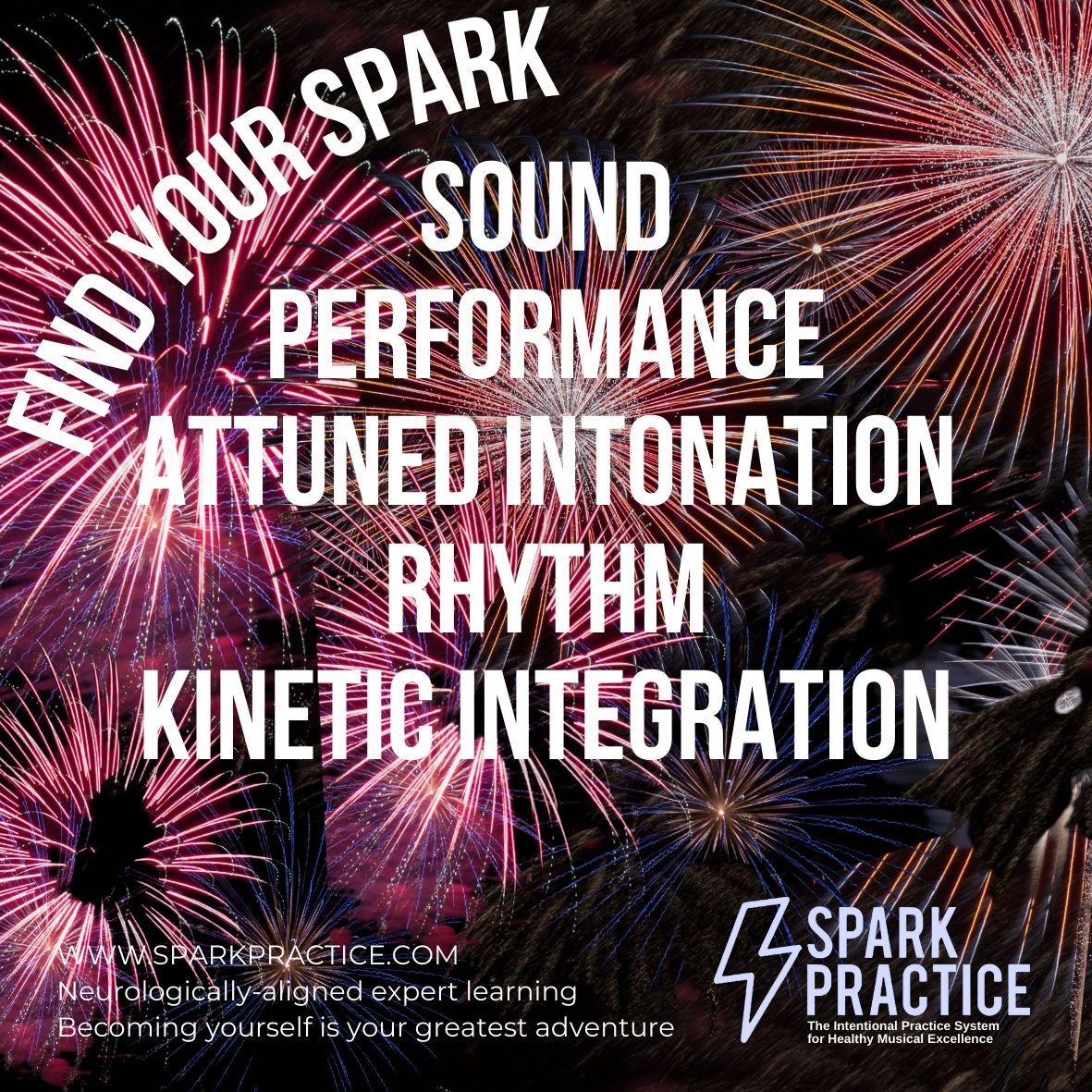 #sparkpractice #practiceroom #howtopractice #motivation #practicehacks #deliberatepractice #musicpractice #musicpractise #orchestra #auditions #sleep #fatigue #musicschool #musicconservatory #concerto #violin #viola #cello #doublebass #oboe #clarinet #bassoon #fagotto #englishhorn #flute #flutecompetitions #frenchhorn #trumpet #trombone #tuba
Stay Connected &
IGNITE THE SPARK

Get actionable practicing and performing tips delivered to your inbox.
Performance confidence is a marathon, not a sprint.
We'll guide you to the finish line with better roads and expert advice.
No SPAM, only SPARKLE. We will never sell your information, for any reason.